Don't Trust Cheap: A Message to Child Care Facilities
Did you pick the lowest cost insurance plan for your child care facility? If the answer is yes, there is a chance your coverage has "holes", leaving your financial assets unprotected. While you may have a cheap price, this could be due to incorrect rating of your coverage that leaves you and your child care facility liable and at risk to many additional expenses and lawsuits in the case of disaster or unexpected adverse events. As a business owner, there's nothing worse than putting all your finances and effort into the success of your daycare franchise and having it ruined by an unpredictable cost. Although risk management costs money, the cost of not purchasing insurance or the right insurance will be far higher in the long run. So, if you have a cheaper insurance plan, now is the time to ask why. If you have any doubts or concerns that your coverage will not fully protect your assets, find an agent you can trust to audit your plan as soon as possible. Cheaper is not always better or even adequate, especially in terms of risk management which should never be left to chance.
As a small company, there are so many benefits to hiring a full-time risk advisor. Finding an agent that you can trust is important as they will bring to light specific considerations you wouldn't think of, like customizing a plan depending on your state's distinct legislature, regional weather situation, and the core risk categories that are specific to child care facilities.
Diversified Insurance Industries has over a decade of demonstrated expertise in building insurance relationships with child care companies. As a preferred vendor to many national child care franchises, DII will ensure your business is correctly and completely in compliance with both franchise and state/local business regulations.
Our child care experts know that insurance carriers view child care companies in categories of risk, therefore they will formulate complete coverage based on policies that cover child care-specific core risk categories: General Liability, Professional Liability, Abuse and Molestation Liability, Employment Practices Liability, Cyber and Privacy Liability, Workers Compensation, Property and Automobile Coverage, Student Accident and Medical, and Employee Benefits – Health, Dental, Disability, Life.

Steve Johnston, CBIA and DII's Child Care Insurance Specialist, is here for you today, tomorrow and for the duration of your child care insurance needs. As a DII agent for over 20 years who has worked exclusively with child care franchisees since 2013, Steve is known for his tenacious and long-term commitment to franchisees and child care center owners. His expertise in child care service provider policies is unparalleled in the industry, and he will help your franchise reach 100% compliance at the best possible price.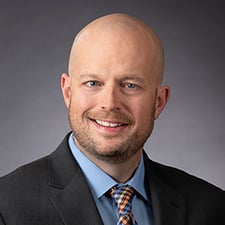 Contact Steve for a consultation where he will compare your current policy with the coverage that you should have. If you have any doubt in the coverage capability of your plan, contact Steve, because if disaster strikes, cheap won't help.
Contact Steve Johnston, CBIA

This vendor is an independent contractor and not affiliated with Essential Brands, Inc. or any of its subsidiaries.
Diversified Insurance Industries - 50 Years Strong
We strive to provide a clear and beneficial match between our clients' needs, their risk management choices and their insurance coverage.
We are driven by integrity and performance. By understanding a business' total risk and asset environment, and responding quickly when needed most, we've earned the trust of clients who want effective financial protection.
Feel free to contact us at 410.433.3000 | 888.433.3553 or info@dii-ins.com